Personal Injury Lawyer Media, PA
The right personal injury lawyer in Media, PA, can make all the difference after a debilitating accident. It's essential to look for personal injury lawyers with the skill and experience to handle your case. Who you choose to represent you or a loved one can significantly impact the amount of compensation you receive.
If you have been injured due to someone else's negligence or recklessness, you may be entitled to compensation through a personal injury claim.
When You Should Hire a Personal Injury Lawyer
Not every case needs the services of a Media, PA personal injury lawyer. Reach out to a trusted law firm immediately if:
You or a loved one has been seriously injured in an accident
You have been emotionally affected by your injuries
An accident has resulted in someone's death
You are temporarily disabled due to an accident
You have missed work due to your injuries
You are unsure of the full extent of your future losses
You need your losses covered by the settlement claim
Common Types of Personal Injury Cases
As the injured party, you may be able to file a claim against another party to receive compensation for your injury. Personal injury case types can include:
Bus accidents
Pedestrian accidents
Slip and fall or premises liability accidents
Workers' compensation claims
Assault
Burglary/Theft
Medical malpractice
How Giribaldi & Manaras, PC Can Help You
Our law firm understands how overwhelming it can be hiring the right personal injury lawyers in Media, Pa. That is why we work hard to make each consultation as gentle and stress-free as possible.
Being injured in an accident can happen instantly, and it can be challenging to determine the next steps.
After an accident, you may be asked to make a statement, sign forms, and provide your medical history as part of the investigations by the insurance provider. You don't need to do this alone. When you or someone you love becomes injured due to someone else's negligence, you should consider hiring a lawyer you can trust.
Your daily routine can be disturbed by the time and resources necessary to heal your injuries and fix your vehicle. From doctor appointments to resolving your damaged car to missing work—many different aspects can start to take their toll.
Insurance Companies Do Not Work For You
Always remember that insurance companies have their best interests at heart, not YOURS. They employ teams of lawyers on retainer to help them minimize the claim settlements they pay out.
If insurance companies retain lawyers, why shouldn't you?
Understanding the Statute of Limitations
A statute of limitations refers to the maximum amount of time from when an accident occurs to the time you can start filing your claim.
Missing this deadline could hurt your claim and prevent you from recovering anything. The highly experienced Media personal injury lawyers of Giribaldi & Manaras will know when these deadlines are and prevent you from missing out on a significant opportunity to recover compensation for property damage or injuries.
Here are a few statutes of limitations for personal injury law cases in Media, PA:
Wrongful death: 2 years
Medical Malpractice: 2 years
Personal Injury: 2 years
Product Liability: 1 or 2 years
Media, PA Personal Injury Claims Need to Be Compliant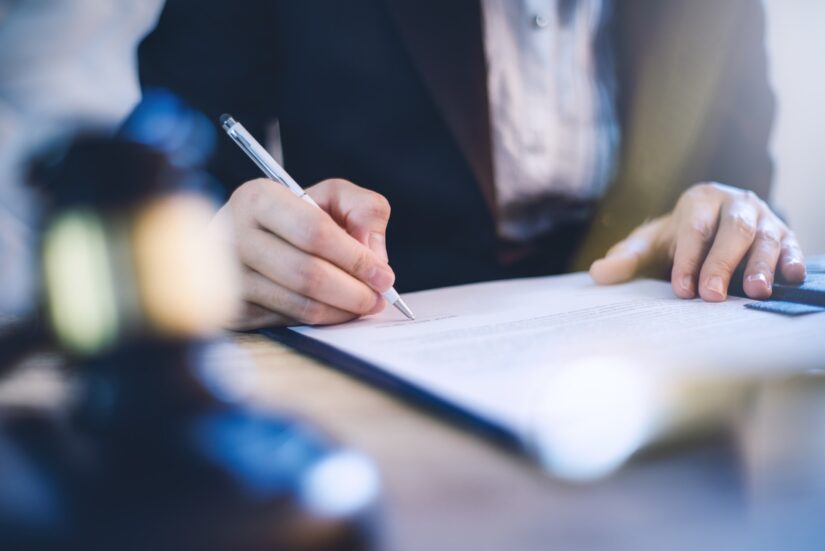 Directly following an accident, specific processes need to happen as your claim is being investigated. There are forms to sign, paperwork to fill out, inspections to schedule, medical injuries to be looked at and diagnosed, and more.
Dealing with all these steps can feel like a lot, but with experienced personal injury attorneys by your side, you can sit back and rest while your dedicated attorney pays attention to the details.
You May Be More Hurt Than You Thought
People who have never been in an accident may not realize that their insurance claim can cover more than immediate medical expenses. Many states allow the injured party to receive compensation for intangible damages, like pain and suffering or loss of consortium.
The experienced personal injury attorneys of Giribaldi & Manaras in Media, PA, can help you assess your damages and determine their worth.
Hiring a Media Personal Injury Lawyer to Handle Your Claim
An experienced personal injury lawyer can handle all the minor details you might not think of. Personal injury claims in Media, PA can be very complex, and they must be supported with solid evidence like crash reports, medical reports, photos, and witness statements. When you are focusing on healing from injuries, it may be difficult to collect evidence on your own.
Our lawyers in Media, PA can guide you through the process of filing a personal injury claim, gather the evidence to support your claim, work with witnesses and experts to prove your claim, and advocate on your behalf to insurance providers and the courts.
The personal injury lawyers of Giribaldi & Manaras understand exactly what is needed to build a solid claim, and they will do all the legwork while you rest and recover.
The right law firm will level the playing field when it comes to negotiating insurance benefits. Claims adjusters work for the insurance company, not for you. They will try to limit or even deny the amount of compensation that you are entitled to. Lawyers in Media, PA know the strategies that insurance claims use and will work hard to get you what you deserve.
Handling a claim on your own can leave you exposed to minor mistakes that can compromise your claim, like missing an important deadline or saying something that could be later used against you. Your attorney can protect you from making these minor mistakes, so your case isn't over before it ever has a chance to start.
The personal injury lawyers of Giribaldi & Manaras know what your case is worth. Insurance providers know that anyone who hires legal counsel means business. That makes them far more likely to seek out a fair deal.