Family Lawyers Media PA
When it comes to family matters, things automatically become more complicated. Emotions run high, stakes are even higher, and the delicate situation makes finding the right family law attorney a top priority. One misstep can alter your life and the ones close to you.
Giribaldi & Manaras, P.C., is an experienced family law firm that is a pioneer in providing compassionate yet valuable legal advice. We specialize in practice areas that include dealing with family law matters and understanding our client's financial and emotional costs. 
Our skilled attorneys are with you at every step of the way, whether dealing with unfortunate matters such as divorce or wanting to start a new phase in life via adoption or seeking guardianship. With a top-tier rating and excellent client feedback, you can connect with us to get a free initial consultation.
Based in Media PA, our legal office serves clients in Havertown, Wayne, Villanova, Radnor, Chadds Ford, Newtown Square, Glen Mills, Broomall, Garnet Valley, and throughout Delaware County and all over Greater Philadelphia.
What Is Family Law?
Family law focuses on matters involving family relationships, such as separation, divorce, adoption, custody, to name a few. Attorneys with experienced family law cases assist their clients in representation in family court proceedings or related negotiations. Some also draft up important legal documents such as property agreements or court petitions.
Media PA Family Law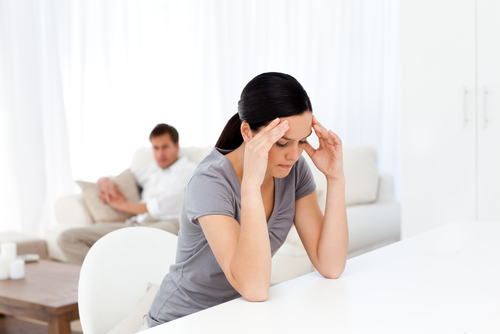 Here are the following types of family law matters that our law firm is well-equipped to deal with:
Divorce
Divorce is quite emotional and a difficult time. For our clients, our law office prioritizes detangling the web of assets as requested while ensuring that they don't get distressed by the legal process and that the parties involved can sort out their matters in a peaceful way.
Since Media, PA provides the option of both no-fault and fault-based divorces, our attorneys are dedicated to helping families, and individuals get through the proceedings cost-effectively and efficiently.
Settlements – Property Divisions
Even if there may be disagreements, separating liquid assets is a lot easier than property and other assets. Most of the time, the property cannot be segregated into two parts. Instead, it needs to be valued so that the distribution is fair and justifiable. In some cases, clients prefer selling the properties and split the proceeds, as well.
Our law office has been operating for over two decades. We have established far-reaching contacts in the real estate industry to ensure fair assessments of all the assets up for distribution. In addition, we have experience in handling complex property divisions and high net worth divorces. Through a thorough investigation and careful analysis, our skilled attorneys help you prioritize your debts and property so that you put your best foot forward in the court while meeting your requirements too.
Custody
If there is anything more complex than segregating property, it is fighting for custody. The entire process is riddled with high emotions and sometimes unexpected bottlenecks. While some prefer to be involved in the child's life, others may not. The child's opinion is also taken into account and heavily influences the custody decisions. Since the custodial parent is responsible for the child's healthcare, has primary decision-making powers, education, and other crucial aspects of one's life, ensuring that the custody process goes as smoothly as possible is vital.
The lawyer assigned to you will always ensure that while drafting up a custody agreement, the best interest of all the parties involved is taken into account, wherever possible. Our main goal is to always fight for our client's rights and their children in a court of law.
In Media, PA, the law states that the children are entitled to financial support from their parents, regardless if they are now divorced or never married. Therefore, it becomes crucial that both the parents pay their share for child support. Just because they are not together anymore should not be why a kid is left without financial help.
A good lawyer will fight for robust and fair child support that takes care of the present needs and the foreseeable expenses that may arise in the future. Our legal office is also well-equipped and experienced in handling cases where the partner stops child support; we assist in getting it started again while recovering the pending dues.
Visitation
Visitation is another critical aspect of custodial agreements. Usually, it is preferred that even though one parent retains custody of the child, the other parent remains involved in their life and has frequent visitation rights. However, figuring out the child's schedules and accommodating both parents' can be a tedious process, something which we take off your hands and devise visitation schedules that are in everyone's interests and suit their needs. As your lawyer, we also understand that visitation rights also serve as an excellent negotiating tool.
Alimony/Spousal Support
In Media, PA, there are different types of spousal support or alimony.
Alimony Pendente Lite (APL) is an amount paid during divorce proceedings. Calculated by a fixed formula, the amount is equivalent to spousal support. The process has been designed to ensure that the money is available to both individuals and that there is no uneven playing field. However, it is often marred by difficulties in ascertaining income and other disputes. Alimony payments also stop after a time and are subject to certain conditions when awarded.
On the other hand, spousal support can be awarded even before the divorce, but the process is different from APL.
Whether you are on the receiving or payment end, our lawyer will ensure that a comprehensive assessment is made and provide you with legal advice that assists your arguments in court and during proceedings.
Adoption
Adoption is a happy and exciting phase for our client's life, but it can be bogged down by the sheer extent of paperwork required when undergoing the process of legal adoption in the state of Pennsylvania. Therefore, we assist you at every step and file for requisite documentation so that there is no hiccup in bringing your little one home.
Pre-Nuptials and Post-Nuptials Agreement
With the divorce rate running high, it is wise to have a protective agreement in place. We help our clients protect against the possibility of asset depletion and subsequent litigation costs. Our proficient advocates draw up nuptial contracts that allow for the streamlining of the divorce process, safeguard our clients' financial interests and help them to enter into marriage with peace of mind. In addition, we ensure that your requirements are taken into account instead of working with a template.
However, on the other hand, if our clients are going through a divorce and are bound by an overly unfair marital agreement and restrictive, we also work hard in working out the best possible outcome and help them assert their rights.
PFA (Protection From Abuse)
We understand the criticalness of the matter; there is nothing more important than our clients' safety and their children if they are involved.
Our team can assist you in finding immediate help and seek lasting protection from someone who has abused, or threatened you, or violated their restraining order. In addition, we ensure to act fast and create a safety plan to file a Protection From Abuse order, in compliance with Pennsylvania Protection from Abuse statute, that helps you shield yourself from any future harm.
Name Changes
In Pennsylvania, changing your name requires specific documentation that our office can prepare and submit for you. Whether it is yours or your child's name, we assist in changing it from start to finish.
Frequently Asked Questions
Does Pennsylvania have legal separation?
No, currently, the state of Pennsylvania does not have the concept of legal separation. Although, the date of separation does affect the division of your assets throughout the marriage. There are different factors on which this date is determined, one of the most important being if one partner physically moves out of the home they were sharing with their partner.
What kind of cases do family lawyers handle?
Cases regarding marriage dissolution, name changes, custodial battles, guardianship, adoption, matters related to juveniles, emancipation, among others, are handled by advocates.
Can there be court-mandated counseling?
Yes, in some instances, the court can require up to three sessions of counseling.
How long does a divorce take?
Since there are many factors at play in a divorce, the time a case will take cannot be determined. It depends upon the complications, the assets to be distributed, court calendars, cooperation between the two parties, and on your legal counsel, as well.
Contact Us
If you or your loved one have any concerns related to family law, you can contact us without hesitation for expert legal counsel.